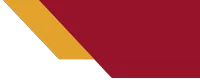 Experts In Facility Management Services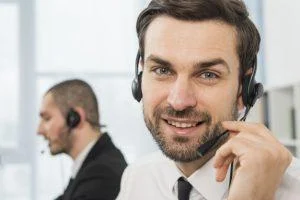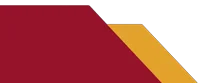 Our Facility Management Clients
BPS are committed to family values, as demonstrated by our approach to the needs of our clients, building strong relationships with them and taking pride in their work. By engaging with your employees and customers, allowing BPS to come up with unique solutions to your challenges, we gain a real understanding of what you need and what's important to your organisation.
Our sectors in which we deliver Facility Management to include:
Business & Industry, Pharmaceuticals, Healthcare, Government,
Private and Food Production
Aramark were in need of a company who could concept design, fabricate and install a barista bar and food service area in the Food Republic restaurant, Cork airport…
Kerry Group were in need of a company who could manage all reactive maintenance issues around the schedule of working factories in the Munster region…
Why Choose us for Facility Management?
You can depend on the quality and reliability that BPS provides when it comes to facility management companies in Ireland. We've been trusted to work with clients such as Kerry, Cork Airport, Cork County Council, and Noonan.
We are flexible and adaptable to meet the needs of each client. This means we build strong relationships with our clients and work hard to understand their specific needs.
Total Facilities Management
Keeping lists of various contractors and tradespeople can be cumbersome, which is why we provide clients with an easy solution all under one roof.
What is the role of facility management?
Facility management companies oversee the security, maintenance and repair needs, and ancillary services involved with the day-to-day operations of a commercial or domestic property. This could be the property owner or it could be outsourced to various contractors (plumbers, electricians, etc.). Facility management service companies are a convenient choice for many businesses. 
What are the types of facility management?
Generally, facility management can be broken down into many different categories such as: security services, health and safety, transport and logistics, cleaning, fire safety, plumbing, electrical services, and many more. A facility management company integrates all of the relevant processes to ensure that the needs of the property owner are met. 
What is the scope of facility management?
It depends. Facility management differs in scope for each and every property. For example, a business without any flora would not likely require a landscaping contractor. Conversely, nearly all properties stand to benefit from having reliable plumbing and electrical contractors on call. 
What is the difference between facilities management and property management?
In the facility management industry, the terms 'facility manager' and 'property manager' are often used interchangeably. Many of the duties of a facilities manager and property manager overlap, so in one sense they're quite similar. 
One key difference is that property managers tend to perform many duties between the property owner and tenants, such as collection of rent, but they are also keen on achieving financial and asset management goals such as improving property resale value. Facilities managers, on the other hand, tend to be more 'hands-on' and oversee the maintenance and repairs conducted by contractors.