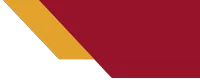 Facility Management Services in Ireland
We help Irish businesses optimise the use of their facilities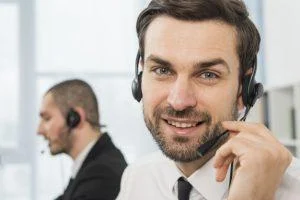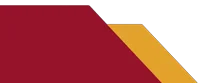 Outsource To Trusted Partners in Ireland
Welcome to Brosnan Property Solutions, your premier facility management company in Ireland. At Brosnan's, we redefine excellence through our comprehensive suite of facility management services tailored to meet your unique needs.
With a dedication to quality, innovation, and client satisfaction, we take pride in offering top-notch solutions designed to optimise your property's efficiency and performance.

Our Facility Management Clients
Aramark was in need of a company that could conceptually design, fabricate, and install a barista bar and food service area in the Food Republic restaurant at Cork Airport.
Kerry Group required a company that could manage all reactive maintenance issues around the schedule of working factories in the Munster region.
Why Choose Us For Facility Management?
You can depend on the quality and reliability that our business provides when it comes to facility management companies in Ireland. We've been trusted to work with clients such as Kerry, Cork Airport, Cork County Council, and Noonan.
We are flexible and adaptable to meet the needs of each client. This means we build strong relationships with our clients and work hard to understand their specific needs. Understanding what our clients need is vital and our first port of call.
Total Facilities Management
Keeping lists of various contractors and tradespeople in Ireland can be cumbersome, which is why we provide clients with an easy solution all under one roof.
What is facility management?
Facility management encompasses the efficient and effective management of physical workplaces to support the goals of a company. It involves overseeing a range of functions to ensure the functionality, safety, and comfort of a facility. This includes maintenance, space planning, security, environmental sustainability, and more.
Facility management companies play a crucial role in optimising operations, reducing operational costs, and creating a conducive environment for employees and visitors. They coordinate services like cleaning, repairs, and utilities, ensuring a seamless and efficient facility operation.
Moreover, they strategise for long-term facility development and sustainability, aligning the facility with the company's goals. Through strategic planning, budgeting, and day-to-day management, facility management services will enhance productivity, employee satisfaction, and overall performance by providing a well-maintained, safe, and productive work environment.
What are the types of facility management?
Facility management services can be broken down into two categories: hard and soft.
Hard facility management services involve the physical and tangible aspects of facility management, typically relating to the infrastructure and systems within a property. This includes activities like maintenance and repair of buildings, electrician work, plumber work, HVAC, machinery, and equipment. Hard services are essential for ensuring the functionality, safety, and reliability of the physical environment.
On the other hand, soft facility management services encompass the intangible and people-oriented aspects of facility management. These services are geared towards enhancing the overall workplace experience and supporting the occupants of the facility. Soft services often include activities such as cleaning, catering, security, waste management, reception, landscaping, and other support services that contribute to a comfortable and pleasant work environment.
What are the benefits of effective facilities management?
There are many benefits facility management offers for businesses such as:
Optimises operational efficiency, minimizing downtime, and enhancing productivity.
Achieves cost savings through efficient resource allocation and energy conservation.
Enhances the workplace experience for employees, fostering a positive and productive environment.
Supports sustainability initiatives by implementing eco-friendly practices, reducing environmental impact.
Aligns facilities with company goals through strategic planning, promoting long-term growth and adaptability.
Prioritises safety and security, mitigating risks, and safeguarding people and assets.
Reflects a positive brand image, showcasing the company's commitment to excellence and professionalism.
What is the difference between facilities management and property management?
In the facility management industry, the terms 'facility manager' and 'property manager' are often used interchangeably. Many of the duties of a facilities manager and property manager overlap, so in one sense, they're quite similar.
One key difference is that property managers tend to perform many duties between the property owner and tenants, such as collecting rent, but they are also keen on achieving financial and asset management goals, such as improving property resale value. Facilities managers, on the other hand, tend to be more 'hands-on' and oversee the maintenance and repairs conducted by contractors. 
Outsource your facility management to the experts