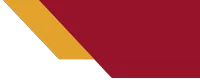 Professional
Electrician Cork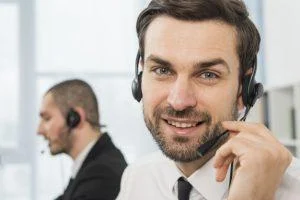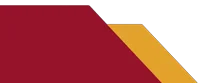 Professional Electrician Cork
Brosnan Property Solutions are dedicated to providing high-quality domestic and commercial electrical services. Our Electrician Cork team are fully qualified tradesmen capable of addressing electrical problems such as power supplies, lighting, heating, fuse boards issues, optimising energy-efficiency, and emergency services as required. 
Our electrical services are reliable and are consistently praised by our valued customers with positive reviews and a commitment to customer satisfaction. Every electrician at Brosnan Property Solutions is registered with Safe Electric and the RGI, so you can rest assured that our team meet the highest industry standards in their work.  
We serve all of Cork County and the suburbs such as Carrigaline, Midleton, Glanmire, and Ballincollig. From basic electrical repairs to emergencies, our qualified electrical team possesses both the right expertise and the right tools to get the job done right.
Services Provided by
BPS Electrician Cork 
Emergency Electrician Cork
Electrical Socket/Point Installation
Electrical Rewiring Services
Lighting Installation & Repair
Fuse Board Installation & Replacement
Smoke Detector Safety Check & Repair
Security System Installation and Calibration
CAT/CCTV Installation and Repair
Our 25-year history of serving domestic and non-domestic clients in Cork have given us the expertise and experience to handle all manner of electrical problems ranging from emergencies to installation and repair of lighting and electrical systems. Our Electricians Cork get the job done safely, consistently, and efficiently the first time.
Our team of friendly and professional electrician Cork team are available for emergency off hours calls when you need them the most. Brosnan Property Solutions has a reputation for prompt response times to emergency call outs. We can also be scheduled for appointments that are flexible for you, with minimal disruption to your home or workplace. 
Our electrical team in Cork are fully-certified members of Safe Electric and carry RGI registration, as well as compliant with all occupational Health and Safety regulations. Consequently, they can carry out work on both electrical wiring and gas fittings, such as hob and oven installation or replacement. 
Why You Should Always Use a
Registered Electrical Contractor 
Every proper electrician in Ireland must be a Registered Electrical Contractor (REC) and should be registered with Safe Electric before commencing any work on your home. Not only is it the proper legal thing to do, it also ensures the safety of you and your home.  
RECs have the technical expertise and insurance required to carry out the work

 

Always request a Completion Certificate after all work

 

Registered electricians are committed to safety and security

 

RECs are held to a high ethical standard and are frequently audited

 

The Electricity Regulation Act 1999 makes it illegal for any non-registered electrician to carry out electrical work on your home

 
Our Electrician Services:
Emergency Electrician Cork
For urgent electrical problems, use our emergency service line for prompt service and prompt response times. 
If your home or business has suffered an electrical blackout, your circuit breaker is making a buzzing noise, or you can hear electrical popping or detect a burning odour, you'll need to get in touch with an emergency on-call electrician straight away.  
Electrical Socket/Point Installation
We install electrical sockets and lighting points safely and conveniently in homes and businesses.
 Whether you're refurbishing an older home or would like additional electrical sockets or lighting points to keep up with all the gadgets most of us use today, it's best to leave the job to a qualified electrician in Cork rather than to DIY.  
Electrical Rewiring Services
Electrical wires should always be in good working condition to prevent shock or electrical fires, so our professional electricians can inspect and rewire your home or business electrical system should any wires be frayed or exposed.
We also provide electric shower wiring, rewiring of light switches, and can run wiring safely through your walls so they're out of sight. 
Lighting Installation and Repair
Changing a lightbulb may be a simple task, but any work beyond that calls for registered electricians. 
From interior or exterior lighting installations to repairs to existing lighting systems, our registered staff can carry out comprehensive electrical services for lighting of all types, including LEDs, emergency lighting, lighting system upgrades, energy-efficient lighting, and more. 
Fuse Board Installation and Replacement
Fuse boards are essential for all modern homes to avoid electrical fires and to handle the ever-increasing amount of strain households put on the electrical system.
If your fuse box hasn't been upgraded or replaced in the last 10 years and you've made changes to the electrical system, it's a good idea to have the fuse box serviced and/or upgraded. Call our electrician Cork team today.
Security System Installation and Calibration
Our electricians can install, calibrate, and maintain existing domestic security systems as well as for commercial clients.
Keep your home safe and sound with professional electrical services including security system installation, wiring, CAT/CCTV cameras, motion sensors, spotlights, and more. 
We all want to lower our energy bills, so having an electrician recommend solutions to switch to more energy-efficient appliances, better wiring, and LEDs can help you save money in the long term.
Our Cork electrician team can identify and remediate the causes of energy wastage in the home to minimise your energy bills. 
Frequently Asked
Questions
How much does an electrician cost in Ireland? 
The hourly rates  in Ireland vary between €30-40, not including VAT, parts, and materials. In Dublin and Cork, expect to pay a little more, perhaps between €35-45. Rates may go up considerably during off hours, as well. 
How do you know an electrician is qualified in Ireland? 
Safe Electric has made it fairly straightforward to find out if an electrician is officially registered. Click here to find certified tradesmen in your city or county. If they are not listed, they are either pending an application or are not registered and therefore working illegally.  
How much do electricians charge per hour? 
Outside of Dublin, most electricians in Ireland charge somewhere between €30-40 for labour only. Call out fees vary but expect to pay higher in general. In Dublin, call out fees tend to be between €70-90, not including VAT, parts, or materials. 
How much do electricians charge to install lights? 
The total estimated cost of installing lights in Ireland, not including VAT, parts, or materials, is around €130-150 for 1-2 hours' worth of work. Naturally, if additional labour is required such as installing new lighting points or electrical sockets, the cost can go up to around €150-250
What certifications do electricians need?
The Health and Safety Authority of Ireland states that electrical works commonly carried out by an electrician require certification, namely registration as a Registered Electrical Contractor with Safe Electric. 
Should an electrician provide a certificate?
Yes. All registered (and thus, legal) electricians operating in Ireland can and must provide clients with a Completion Certificate upon completion of any electrical work. If they do not provide official Completion Certificates, they are likely operating an illegal business. 
How often should you have your home rewired? 
Most homes' electrical wiring can last for 20 or more years, but seldom is this safe or practical. As wiring ages, its insulation may deteriorate, thus potentially exposing the wire and presenting the danger of electrical fires. If your home is old, has undergone recent refurbishing, or the electrical system is being used drastically more now than in years prior, it's a good idea to have an electrician check it out. 
Get in Touch with a Professional Electrician Cork Today
Brosnan Property Solutions provides commercial and domestic clients in Cork with top-quality electrician services to the highest industry standards. Rely on our services to keep your energy bills low, your home energy-efficient, and safe. Get in touch with us today to learn more about our service packages or if you'd like to schedule an appointment with us. If you are in need of a Plumber, Handyman, Landscape Gardener , Roof Repair or a Boiler Service, call us today. We also provide commercial services such as property maintenance and facility management services.