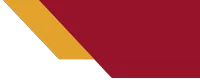 Facility Management Services In Cork & Dublin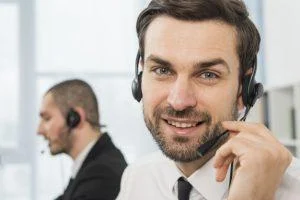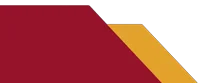 Optimise your business operations with our facility management services
Our Facility Management company aligns our solution with your own facility management client structure and strategic plans in a strong partnership approach. Together we will determine the needs of your business and create a shared vision to deliver exceptional services. Our team in Cork & Dublin can help deliver these services. 
Our goal will be to establish a solution that is cost-effective, aligned with your strategic direction, is flexible and interchangeable dependent upon your needs.
Utilising our specialist facilities management expertise, we self-deliver services through our own teams, rather than through complex supply chains. This provides you with all the advantages of outsourcing whilst simplifying delivery, improving quality and generating further cost efficiencies.  
BPS are committed to family values, as demonstrated by our approach to the needs of our clients, building strong relationships with them and taking pride in their work. By engaging with your employees and customers, this allows us to come up with unique solutions to your challenges and gain a real understanding of what you need and what's important to your organisation.  
The sectors in which we deliver include: Business & industry, Pharmaceuticals, Healthcare, Government, Private and Food Production.
Get in touch with one of Ireland's top-rated facility management companies today for a free consultation.
Facilities Management Solutions
We deliver  facility management services to companies throughout Ireland and in diverse sectors. Our services drive performance improvements, proactive foresight and delivers the highest quality results to clients.  With our support, our clients can focus on the core activities of their business while we ensure their facilities are maintained to the highest standards.  
Our services can be delivered as a single solution for large organisations with multiple sites, fully integrated facilities management services, with one point of contact for all your management needs. Regardless of your business needs, BPS will work with you to provide the most cost-effective and efficient solution. 
Facility Management - Our Services
BPS provides a vast range of facility management services in Cork and Dublin . Our Facilities Management Solutions are rigorously managed by our professional and experienced team. 
Through our partnership approach, we are able to create bespoke solutions for our customers with continuous added value being offered.  
One of the key benefits of professional project management is streamlining resources so that they're used as efficiently as possible. Brosnan Property Solutions provides clients with bespoke project management services for all types of projects all the way from the early planning stages to design all the way to completion. 
Our approach to project management involves all relevant, key stakeholders throughout the entire project and is driven by our proactive decision-making, especially in the critical early phases of a project. Take advantage of our project management services for projects in logistics, budget management, scheduling, risk management, and more. 
Keep your property lush and pristine with our bespoke landscaping services. Our qualified landscaping professionals are capable of performing routine landscaping and grounds care services including grass mowing, pruning, tree planting, shrub and flowerbed care, leaf removal, weed control, and much more. We can also thin or remove trees and relocate them or dispose of them sustainably, as well as remove tree stumps. 
Commercial clients and residential (apartment blocks, rental properties) clients can take advantage of our trust and reliability in both maintaining an attractive appearance when it comes to landscaping as well as keep weeds, insects, and ivy growth under control. 
Commercial Electrical Services
Commercial properties can benefit from the expertise and trained electrical tradespeople that are part of our facility management team. Our services range from routine electrical inspections and repairs to electrical modifications, upgrades to energy-efficient appliances and lighting, intruder alarm and CCTV installation and calibration, intercom systems, electric signage repairs and installation, and much more. 
We also provide specialised electrical services for commercial clients such as installation of electrical sockets and lighting points, replacement and installation of circuit boards, surge protection systems, lightning protection systems, floor boxes over raised floors, fan repairs and installation, and electrical containment. Contact our facility management team today for a registered electrician. 
Our RGI registered plumbers are capable of handling everything from emergency de-clogging of pipes, toilets, and drains, to complete repairs and installations of domestic and commercial plumbing systems. Our plumbers are also qualified to work with gas fittings and gas boilers in Ireland. 
Some of our plumbing services include full plumbing fit-outs, rainwater harvesting, underfloor heating, gas fitting, gas boiler replacement and installation, pump and valve repairs and installation, soil and waste disposal, water tank replacement and installation, sewer inspections, mains installation, and appliance fitting (toilets, basins, etc.).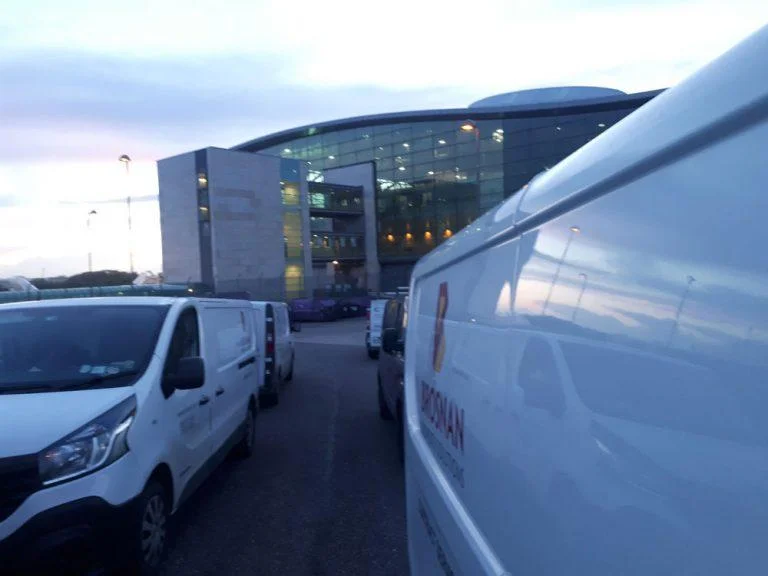 Not only are pests such as insects, rodents, and birds unsightly inside of your property, but they are also known to carry diseases and can cause significant damage if left to their own devices. Pest infestations require professional services in order to thoroughly eradicate, but a great service will isolate the source and create a deterrent for any infestations in the future as well.  
Our pest control services first involve inspecting your property and identifying the species that is causing the problem. Sometimes, it's simply a nuisance to have around and other times the pest could be causing structural damage within the walls or within fixtures. Next, we isolate the location where the infestation is taking place and come up with an action plan to treat the problem. 
Any cleaning company can tidy up, clean carpets, and take out rubbish bins, but a great cleaning service involves much more than that. The global pandemic has necessitated a new standard of disinfection and cleaning, especially for high-touch contact areas and surfaces in businesses and residential units, for example. 
Our cleaning services are adaptable to meet the specific needs of your property, but we'll always endeavour to provide a truly hygienic clean that goes beyond a simple polish. Our cleaning staff use high-quality, environmentally-friendly cleaning products which will keep your property clean and hygienic. 
For all of your property maintenance needs, Brosnan Property Solutions has services to keep your property operating safely and properly. We work with tradespeople that are fully accredited and with the highest level of insurance to provide property maintenance services such as carpentry, flooring, window glazing, lock and key systems, shutter and door installation, HVAC inspection and repairs, and much more. 
Trust the reliability and reputation of Brosnan Property Solutions when it comes to working on your property and you'll benefit from our expertise. All tradespeople working with us are uniformed and carry ID badges and are also fully qualified to carry out the work required. Our facility management Cork team can help with your property maintenance needs.
Available either as a standalone service or bundled in with our other Cork facility management solutions, our technical services are designed to be adaptable and flexible to the needs of your property. Our highly-skilled team of technical experts have a wealth of experience, so there's no need to rely on third-party assistance. This lets us work more closely with each and every client to provide them with our bespoke technical services. 
Our technical experts are capable of performing mechanical installations and testing, portable appliance testing both remotely and on-site, intruder and alarm system testing, replacement, and installation, CCTV installation and servicing, and much more. 
Why Choose us for Facility Management?
You can depend on the quality and reliability that Brosnan Property Solutions provides when it comes to facility management services in Ireland. We've been trusted to work with clients such as Kerry, Cork Airport, Cork County Council, and Noonan, to name a few, so you can rest assured that your property is in good hands with the facility management services we provide. 
Family Values and Quality
Our facility management company is designed to be flexible and adaptable to meet the needs of each client. This means we build strong relationships with our clients and work hard to understand their specific needs in order to provide exactly the right services that they need. Our facility management team are here to help.
Total Facilities Management
Keeping lists of various contractors and tradespeople can be cumbersome, which is why Brosnan Property Solutions provides clients with an easy solution all under one roof. Our total facilities management (TFM) services are fully-integrated, meaning that you can contact us for all of your property's needs and we'll provide bespoke solutions. 
Facility Management FAQs:
What is the role of facility management?
Facility management companies oversee the security, maintenance and repair needs, and ancillary services involved with the day-to-day operations of a commercial or domestic property. This could be the property owner or it could be outsourced to various contractors (plumbers, electricians, etc.). Facility management service companies are a convenient choice for many businesses. 
What are the types of facility management?
Generally, facility management can be broken down into many different categories such as: security services, health and safety, transport and logistics, cleaning, fire safety, plumbing, electrical services, and many more. A facility management company integrates all of the relevant processes to ensure that the needs of the property owner are met. 
What is the scope of facility management?
It depends. Facility management differs in scope for each and every property. For example, a business without any flora would not likely require a landscaping contractor. Conversely, nearly all properties stand to benefit from having reliable plumbing and electrical contractors on call. 
What makes a good facilities manager?
A good facilities manager needs to be proactive and fully capable of responding to incidents as they occur, but an excellent facilities manager needs to be a great listener so that they can understand the specific needs and requirements of the property and all of its systems (security, cleaning, and so on)
What is the facility management process?
The facilities management process needs to seamlessly incorporate the people, processes, and technologies in place on the property so that the property remains safe, functional, and comfortable. Facility management best practices should be followed.
What is the difference between facilities management and property management?
In the facility management industry, the terms 'facility manager' and 'property manager' are often used interchangeably. Many of the duties of a facilities manager and property manager overlap, so in one sense they're quite similar. 
One key difference is that property managers tend to perform many duties between the property owner and tenants, such as collection of rent, but they are also keen on achieving financial and asset management goals such as improving property resale value. Facilities managers, on the other hand, tend to be more 'hands-on' and oversee the maintenance and repairs conducted by contractors. 
Get in Touch With Brosnan Property Solutions Today
For effective facility management services, look no further than Brosnan Property Solutions. Contact us at our office in Cork or Dublin and a friendly team member will be happy to respond to your enquiries. We also offer residential services such as a Handyman, Roof Repairs and annual boiler service checks.