9 Benefits of Workplace Housekeeping and Maintenance
Workplace housekeeping is more than ensuring an office or warehouse is kept clean. Although cleaning tasks are typically included, they're just one aspect of a larger web of facilities and project management processes. Workplace maintenance and housekeeping ensure businesses are fully adhering to health and safety obligations.
However, there are many other benefits to be had when you invest in regimented maintenance and housekeeping. An organised workplace is generally more efficient, with bolstered employee morale and higher productivity levels. More orderly premises will also enjoy efficiency gains across the board.

At its core, workplace maintenance is about making business premises more functional. However, many employers struggle to implement it beyond rudimentary things like cleaning and basic health and safety measures. It's for this very reason that many companies choose to outsource workplace maintenance.
At Brosnan Property Solutions, we've been offering unrivalled expertise in workplace maintenance and facilities management for more than two decades. Ready to discover more reasons why workplace maintenance should be at the heart of your operation? Firstly, let's explain what housekeeping is.
What is Housekeeping?
Housekeeping is a particularly broad term, especially when it applies to facility management best practices. Workplace housekeeping goes beyond cleaning and includes more involved maintenance and organisation. The obvious advantage of housekeeping is that it maintains a clean and orderly workplace. However, providing employees with a clean and orderly work environment can mitigate potential hazards and keep your staff safe.
What is Good Housekeeping?
Good housekeeping and property maintenance make for a better workplace. Most businesses commit to a regimental cleaning and maintenance schedule. However, making effective use of space is another key pillar of good workplace housekeeping. Good housekeeping can identify safety hazards and prevent accidents, not to mention improve access to key materials.
By improving workplace conditions, you can also enjoy immediate productivity gains and improved employee morale. Although some businesses may choose to outsource housekeeping, all employees have a role to play. Your housekeeping and maintenance program should be an ongoing endeavour, with new processes constantly being introduced.
What Are Some Benefits of Good Housekeeping Practices?
Robust workplace housekeeping practices can boost productivity and streamline operations. Need more convincing that your maintenance and housekeeping schedule needs an overhaul? Read on for 9 reasons why you should be rethinking your approach to workplace housekeeping and maintenance.
1. Make the Right First Impression
Your business premises should inspire your employees. However, it should also make a strong first impression on visiting clients. A disordered site that leaves a lot to be desired when it comes to cleanliness isn't going to inspire much confidence in potential clients. Your workplace should be seen as a key marketing tool. If you're looking to secure key clients or acquire the best talent, an attractive workplace that creates a lasting impression is essential.
2. Boost Employee Morale and Productivity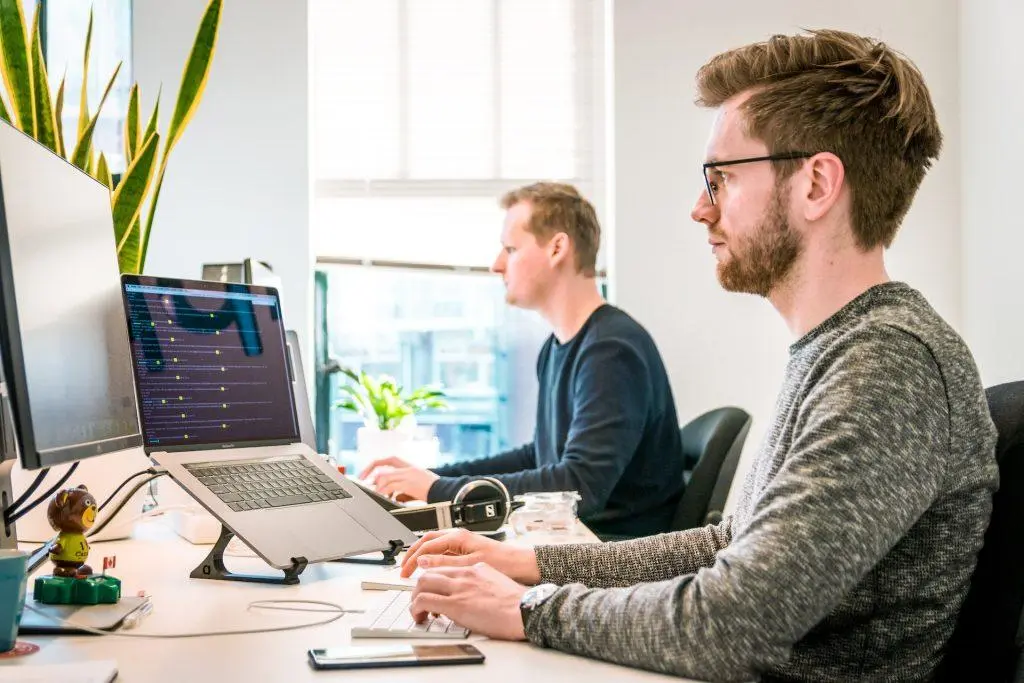 An orderly work environment is guaranteed to improve the morale of your employees. By being able to carry out their everyday responsibilities without distraction, your employees will also be far more productive. In simple terms, an organised business is a more efficient one.
3. Improved Inventory Control
Robust organisation and good housekeeping bring major benefits to all types of workplaces. In a warehouse setting, it can help bolster inventory control and access to materials. However, the same logic also applies to smaller-scale operations such as offices. The time that your staff saves sourcing important documents or key materials every day can be better redirected into business-critical tasks.
4. Make the Most of Available Space
Are you struggling with a lack of square footage? A small business premise isn't just uncomfortable, it can also lead to daily distractions that can impede productivity. Rethinking your approach to everyday maintenance and housekeeping can go a long way in ensuring you get the most out of your space. General cleaning and handyman services can keep your space free of obstacles while investing in signage can also help your workspace be more practical.
5. Identify Potential Hazards
Business owners have legal obligations when it comes to the safety and welfare of their employees. However, pre-empting potential health and safety concerns isn't always foolproof. In many instances, it's only housekeeping and general maintenance that helps employers identify potential hazards.
In 2021 alone, more than 8,200 non-fatal workplace accidents were reported in Ireland. Any responsible business wants to avoid a situation where employees are injured in the line of duty. The repercussions of workplace injuries can be significant, so it's best to offset them wherever possible.
6. Prevent Fire Risk
One of the biggest potential hazards in any workplace is fire risk. Regular maintenance goes a long way in mitigating fire risk. Why is poor housekeeping a fire hazard? If flammable materials aren't clear of electrical hardware or circuitry, there's a significant risk of fire.
The scope of fire prevention depends on the type of premises you are operating, but every business needs to commit to fire safety regulations.
7. Improved Employee Health
In Ireland, employees take an average of 9.2 days sick leave every year. The causes of many short-term absences like cold and flu can be offset by maintaining a clean and hygienic workspace. What's more, preemptive maintenance of things like air conditioning and heating systems will improve indoor air quality and tackle incidences of minor respiratory illness.
8. Streamlined Operations
A clean and properly managed workspace streamlines day-to-day operations. When businesses have a handle on facilities management, their teams are free to focus on more important matters.
9. Inspires Constant Improvement
When you prioritise facility management and commit to an organised workspace, you create a culture of shared responsibility. Your employees will be more engaged with health and safety procedures. Furthermore, they'll be more inclined to lighten the load by taking personal responsibility for their own work areas.
Need Help with Housekeeping and Maintenance?
Is your business expanding? Are you struggling to keep on top of a growing property maintenance remit? Brosnan Property Solutions can help. For more than 20 years, we've been providing companies across County Cork and beyond with unrivalled expertise in facilities management and workplace maintenance services.
Looking for boiler service solutions? Need the insights of a qualified electrician or plumber? Perhaps your building needs a new roof repair or your green areas need an experienced landscape gardener to add some life and colour. 
 
Brosnan Property Solutions are one of Ireland's leading facility management companies and are here to help. Get in touch today via the online contact form or give us a call at 1850 911939.