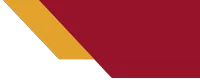 Professional Landscape Gardeners Cork
Whether you'd like to keep your property lush, vibrant, and healthy with routine maintenance or you're looking for garden art landscaping, our landscape gardeners Cork are only a quick call away.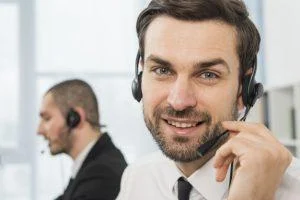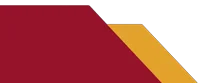 We provide landscape gardening services to commercial and domestic clients in Cork.
Brosnan Property Solutions is your reliable, local team of landscape gardeners Cork that offer unparalleled customer service, great value for money, and a keen eye for detail that sets us apart from competitors. Whether you'd like to keep your property lush, vibrant, and healthy with routine maintenance or you're looking for garden art landscaping, our team of landscape gardeners are only a quick call away. We provide landscape gardening services to commercial and domestic clients in Cork City, suburbs and throughout the county.
Our garden landscape design process includes all aspects of garden design and landscaping, from conception and design to completion. All gardens vary in size as well as style, so our projects are a bespoke service that consider the needs and desires of our clients to ensure that they can love their garden for years to come. Book an appointment today to learn more about our gardening & landscaping services.
Our Garden Landscape Design Process
Our landscape gardeners Cork work closely with each client to establish design solutions that are both aesthetically pleasing as well as within budget, before the spade hits the ground.
Using a combination of hard and soft landscaping techniques, our landscape gardeners, will create a space to a high-quality finish that is both visually appealing as well as relaxing for years to come.
We work closely with horticulturalists to establish which floral choices best complement the client's wishes as well as the natural aesthetic of the garden. Trees, flowers, and shrubs of varying sizes and colours are used.
List of Gardening & Landscaping
services offered in Cork
Complete landscape design from concept to reality
Conceptual design, supply, and planting of flora
Beautiful and functional masonry stonework projects
Stone, granite, and marble driveway and patio construction
Personalised consultations and step-by-step design planning
Durable replica grass for domestic and commercial purposes
Why Choose BPS for Landscape Gardeners Cork?
Methodical planning and landscape design:

Our landscape gardeners Cork are committed to providing nothing short of excellent customer service. You can expect the planning and design to be carried out professionally and carefully so that your finished landscape design is exactly how you imagined it.

Comprehensive landscape design services:

We provide a full range of services including lawn mowing, garden maintenance, hedge pruning, trimming, weed removal, soil treatment, earthworks, deck and patio installation, masonry, fountains, driveway and much more. For all your gardening & landscaping needs, BPS is your top choice for landscape gardeners in Cork.

Over 20 years of experience in landscape design:

Reputation and experience go a long way when deciding which landscape gardeners to choose for your home or business. BPS has over 20 years of experience in providing customers with great value for beautiful landscape design projects that stand the test of time. We're proud to continually receive superb reviews from happy customers.

Satisfaction guaranteed:

All our landscape gardeners Cork are all committed to providing each customer with the best service possible. We're confident that you'll be satisfied with your garden, patio, driveway, or any other service we provide since our team will communicate with you frequently throughout the entire process.

Local, reliable landscape gardening contractors in Cork:

Our beautiful landscape garden designs and services are available across Cork City with previous projects in Ballincollig, Glanmire, Carrigaline, Douglas, Midleton, Montenotte, Bishopstown, and further afield. Book an appointment with BPS today and speak to one of our team of professional landscape gardeners.
Landscape Gardeners Cork - Our Landscape Design Services
If you've already got a great gardening & landscape idea in mind, lets put your idea to the test with professional design services. Using CAD software and 3D rendering, you'll be able to visualise your landscape design project to scale. Our landscape gardeners Cork will then bring it to life.
Choosing the right trees, plants, and shrubs for a garden is akin to choosing great furniture that complements the aesthetic of a room in your home. Measure twice, cut once, as the saying goes, and your garden will look great for years to come. We provide planting services all the way from plant selection to the supply of plants.
Natural stone structures will always look great in a verdant garden, which is why BPS offers masonry services to complement your landscape design. Our landscape gardeners in Cork are fully capable of erecting dry ditch walls, contemporary stacked walls, mortar joint walls, stone entrances, bespoke koi fish fountains, and much more
We provide complete installation and maintenance services for both residential and commercial driveways as well as for patios, footpaths, and anywhere else on your property that requires quality paving. Our courteous trade professionals have experience working with materials such as limestone, concrete, granite, marble, and sandstone. Get it touch today with our landscape gardeners Cork team.
As part of our complete landscape design services, BPS provides clients with an opportunity to take part in the planning of their garden with a personalised consultation session whereby we can better understand the client's desires, the constraints of the property, and the overall aesthetic down to the smallest details. Contact our landscape gardeners Cork team today. 
Over the past decade, artificial grass has begun to resemble natural grass in appearance, and it's also a sensible choice for property owners looking for a lush, green lawn all year long. We provide complete installation and replacement services for artificial grass for both domestic and commercial clients by our landscape gardeners Cork.
If you're thinking of ideas for your dream garden, consider the following examples to stimulate your imagination. Our landscaping professionals can work with you to develop similar styles, or you can opt for something completely original – the sky's the limit.
Small Garden Landscaping Ideas
Small and mini garden landscaping projects look great when they are both cosy and the space is used to open-up views. Long, straight lines of sight filled with bright, vibrant colours add the illusion of greater spaces. Contact our landscape gardeners Cork team today.
The classic French Formal Garden style seeks to impose order amidst nature through the use of symmetry. These gardens look wonderful with rustic decorative elements, tones and colours such as lavender, and stone footpaths.
Flower Garden Landscaping Ideas
Use any flowers you like for your flower garden, but keep in mind that diversity of colour will never go out of style so plant rows or waves of complementary or contrasting colours. Also mix and match flowerbeds with a focal centrepiece, such as a lush evergreen or pine.
Garden Landscaping Ideas for Sloping Gardens
Sloped landscaping can be problematic, and in many cases homeowners look to have it levelled. If this isn't feasible or desired, 'soften' the slope with shrubs or trees along the bottom and rugged prairie flowers that are resilient on steeper slopes.
Gardening & Landscaping 
FAQs:
How much does it cost to landscape a garden in Ireland?
Expect to pay somewhere between €750 and €1600 to have a garden landscaped in Ireland. It really depends on size, scope of the works to be undertaken, and time, however, so it pays to shop around.
What's the difference between a landscaper and a gardener?
Generally, a landscaper looks after building and earthworks whereas a gardener specialises in gardening. A landscape gardener should be capable of working on projects that involve both areas of specialisation since they do overlap in many of their duties.
How can I make my backyard beautiful on a low budget?
One of the least expensive ways to beautify a backyard garden is by using alternatives to mulch such as grass clippings or compost material. Paint is also a cost-effective way to add splashes of colour that adds vibrancy to the garden.
How much should I budget for landscaping?
It really depends on the size and scale of the project, but extensive landscaping projects can cost up to 10 per cent of your home's value as a general rule of thumb. Naturally, a footpath or fountain won't cost that much alone, so instead this figure is an approximate cost for complete landscaping overhauls.n since they do overlap in many of their duties.
What do landscapers charge per hour?
Landscapers and gardeners in Ireland earn approximately €25-27 per hour. Of course, once VAT and all add-on charges are considered, the hourly rate can go up to about €32 per hour. Experienced landscapers and gardeners may charge more.
How to landscape a small garden?
Small gardens can be landscaped in many innovative ways, including adding verticality when planting, as well as by using long, straight sight lines to add the impression of grandeur in small spaces.
How much to landscape a small garden?
A small garden can cost around €700 to landscape in Ireland. Depending on the complexity of the project and which services are provided, this estimate may be higher or lower.
Get in Touch With Professional Landscape Gardeners Cork Today