Preventive maintenance is one of the most important facility management best practices. Unlike reactive maintenance, it's a more proactive approach, ensuring your physical assets are performing optimally. This can extend the overall lifetime of your assets, while also reducing the chance of a breakdown. This saves having to allocate precious financial resources for repair work and replacements. However, it also means your business doesn't have to deal with extended downtime.
Preventive maintenance can be adopted by just about every industry sector. In a typical office setting, it can be used to ensure essential hardware like computers, printers and servers are working as they should. It's also crucial to keep HVAC systems operational and maintain comfortable working environments that greatly impact employee well-being and productivity.

While larger companies often take charge of preventive maintenance internally, smaller ones find it difficult to keep on top of this fundamental aspect of facility management services.
Need help with a preventive maintenance plan? At Brosnan Property Solutions, we've delivered first-rate FM support to clients for over 20 years. Interested in learning more about the benefits of preventive maintenance? Read on for everything you need to know.
Why You Need To Take Preventive Maintenance Seriously
Preventive maintenance affects just about every aspect of FM. It's essential for ensuring that physical assets like equipment and hardware are performing as they should. However, some assets require more attention than others.
Anything you're using intensively needs to be at the forefront of your preventive maintenance efforts. For best results, anyone performing maintenance needs to be fully acquainted with the systems and equipment they'll be working with. Outsourcing facility management is a good idea for smaller organisations already struggling with property maintenance.
Preventive Maintenance Schedules
Preventive maintenance is only effective when you have a robust programme in place. As soon as you identify target areas, you're free to create a maintenance schedule. This schedule needs to be followed rigorously. Just because the equipment is performing well now doesn't mean you can let servicing slide. Likewise, avoid straying from a pre-arranged schedule to make cost savings.

Remember, preventive maintenance is all about identifying issues before they arise. Investing in routine checks and ongoing upkeep is far more affordable than having to invest in a brand-new system in the event of a breakdown.
Checklist Essentials
It's all well and good outlining a schedule, but you need to be clear about what tasks are going to be completed. A comprehensive checklist makes life easier for technicians who are going to be carrying out the work, ensuring nothing gets missed. Any new assets you bring into your operation can be readily added, without existing ones falling to the bottom of the pile.
Make Use of Scheduling Tools
Software and apps can be used to streamline preventive maintenance schedules. Free-to-use calendar and scheduling services are worth considering if you're a smaller operation. However, even the best have reliability issues.

Ideally, you should be looking into SaaS solutions. Full-featured FM software provides you with the tools you need to schedule preventive maintenance. Furthermore, you can use it to execute service requests and provide supporting formation, as well as maintain clear lines of communication with maintenance technicians. Another major benefit of these platforms is that all your data is centralised. Updates are added in real-time, while stored information is easily retrievable.
Turn to Your Teams For Insights
Your workforce is a fount of knowledge that can provide you with valuable insights. These are the people who use your systems every day. Use their experience of your assets to shape your maintenance strategy. It's also important that your personnel and maintenance technicians engage with each other to ensure problems are identified quickly and downtime is kept to an absolute minimum.
Asset Lifespan and the Need for Upgrades
In an ideal world, preventive maintenance will keep your operation running smoothly. However, there will come a time when you'll need to think about upgrading or replacing existing assets. While manufacturer warranties are a good guideline, only a technician can provide you with a clear idea of how well your equipment is performing.
Pros and Cons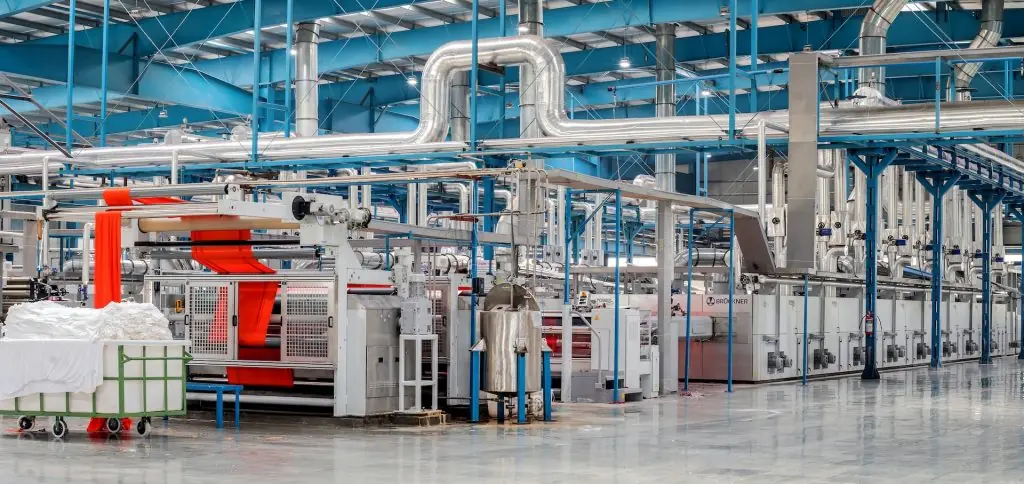 Businesses that embrace preventive maintenance benefit in the long run. Assets that are regularly checked are not only less likely to suffer breakdowns, they also enhance the safety of your workplace. Furthermore, your equipment generally lasts longer. With maintenance quickly flagging defective or outdated parts, you can keep your hardware in optimal condition and stave off having to buy brand-new equipment outright.

If you're integrating SaaS and digitising maintenance workflows, you can also see significant productivity gains. Businesses that adopt a reactive maintenance philosophy are essentially working equipment to the point of failure. With preventive maintenance, you'll experience far fewer breakdowns which naturally equate to higher output.

However, there are some drawbacks to consider. For small to medium-sized businesses, preventive maintenance seems like an expensive option. However, it's becoming increasingly affordable and the potential savings far outweigh the outlying cost. What's more, a robust maintenance strategy can be resource-intensive and time-consuming. Outsourcing sidesteps these issues and makes light work of the organisational side of things.
Why Preventive Maintenance Makes Sense
Preventive maintenance can dramatically extend the useful lifespan of your physical assets, with issues flagged before they become a major problem. It's also incredibly cost-effective. The continuing cost and occasional expense of a replacement part or upgrade are negligible when compared to the outgoings involved in replacing expensive hardware. What's more, you won't have to absorb the cost of extended downtime.

A maintenance schedule and checklist make the process even easier. Nothing gets overlooked, while new assets can be added as soon as they're introduced. Scheduling tools can also be used to provide you with a bird's-eye view of what's happening. You can send service requests and in-depth guidance to technicians, while data is centralised for safe storage and easy retrieval.
Looking to Outsource?
Don't think you commit to preventive maintenance with internal resources? Outsourcing is a cost-effective solution. At Brosnan Property Solutions, we can provide tailored support for all your preventive maintenance and FM needs.
Brosnan Property Solutions also provide domestic services such as plumbers, electrician or help to complete boiler service tasks. Our team is here to help. Our property maintenance solutions also extend to handyman services, landscape gardeners, roof repairs, and more.

Want to learn more about how we can help you? Get in touch with the team today via the online contact form or give us a call at 0818 333770.