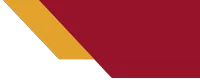 Professional Property Maintenance Cork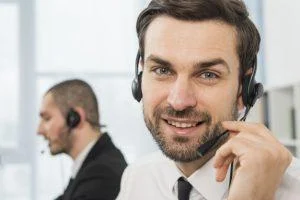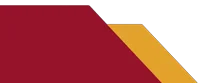 Brosnan Property Solutions have established an excellent reputation in Property Maintenance with management and staff of Government Departments, Nursing homes, Dental clinics, Commercial, Industrial and the Domestic sector (apartment blocks, rental properties). 
We value the sense of achievement derived from not only providing the highest quality workmanship but also from enhancing the aesthetic appearance and environmental health and well-being of our client's properties. 
All our services are fully accredited and carry the highest level of insurance to protect you and your property. For your safety BPS staff is uniformed and carry ID badges. All of our operations staff are Garda vetted as required on many public contracts. 
We proudly serve commercial and domestic clients in and around Cork and Dublin and have been operating for over 20 years with a superb reputation commensurate with our dedication to quality services for our valued clients. Get in touch will our property maintenance Cork team today. 
BPS Property Maintenance Services Cork & Dublin
Through our maintenance division, Brosnan Property Solutions provides the following property maintenance services with qualified tradesmen for our domestic and commercial clients:
Keeping your electrical system up and running can be critical not only for keeping the lights on, but also for keeping refrigerators running in kitchens, for example. We are capable of providing electrical services all the way from small maintenance jobs all the way up to comprehensive installations. 
For commercial clients, we provide complete carpentry services ranging from small repairs to pressure cleaning of siding, for instance. We also provide domestic services such as deck and patio cleaning, staining, construction, outdoor furniture refurbishing, and much more. Our tradespeople can also carry out any painting work you require. 
Our plumbing services are accredited and our plumbers carry RGI certification, which means they're able to provide complete plumbing repairs and installation in Ireland, including work that involves gas fittings and gas boilers. From clogged drains to more complex plumbing issues, Brosnan has plumbing solutions for every client. 
Air Conditioning & Heating
Poor ventilation or heating can lead to costly energy bills, so it's imperative that your property isn't wasting precious energy. We provide clients with complete heating, ventilation, and air conditioning (HVAC) services, including comprehensive inspections and diagnoses of your property's HVAC systems as well as problem resolution and repairs to ensure that it's in good working condition. 
Every door needs to provide access, but to whom? Security doors for properties in areas with frequent burglaries should naturally be more robust than an interior glass door, for example. Have your doors and shutters inspected, maintained, and repaired by Brosnan and let our qualified tradespeople install new doors on your property to keep everyone safe and sound. 
Commercial signage serves to inform, direct, or warn visitors and guests on your property. Keeping your signage clear and visible at all times helps to avoid miscommunication. We provide services for signage including cleaning and servicing of signage as well as electrical maintenance for backlit and LED signage. 
Brand new floors are an excellent investment and can add beauty and durability to any space, so have your flooring replaced or installed with qualified tradespeople. When it comes to flooring installation, the choice of texture and species (for hardwood floors) or material matters, but the most important consideration is the quality of the installation itself. Our property maintenance team will allocate professional tradespeople to get the job done right. 
Heat loss and heat retention are major considerations when it comes to the energy efficiency of your property, which is why glazing is such a popular choice for windows. We can install in situ window glazing and double-glazed window retrofits for your windows all according to the dimensions of your existing windows so you can experience the benefits of double glazing. Contact our property maintenance team today
Fire Systems & Extinguishers
Precautions against fire are required in every city and county in Ireland, which includes fire systems and fire extinguishers. Not only are they required under the terms of your property insurance and under health and safety legislation, but they can also prevent small fires or even save your home or business from destruction. We can provide an inspection of your fire system and fire extinguishers and repair or replace as necessary to keep your property safe. 
Locked out of your property? Need to grant access to key employees, residents, or other personnel? Our locksmiths can help you with the installation, repair, and calibration of mechanical and digital keypad locks and entry systems. We can also remove safes and relocate them to your desired location, as well as securing them in place. 
Keep your business hygienic, clean, and tidy with our professional cleaning services. In a time when the fear of germs and infections has perhaps never been greater, rest assured that our cleaning staff follow all relevant guidelines and protocols to ensure that your property and all of its high-touch contact areas are disinfected and thus safe. 
Pest Control & Water Removal
Insects, rodents, and birds can all pose a threat to your property, ranging from unsightly nuisances to full-out hazards to the structural integrity of the building. Our pest control services effectively eradicate pests at the source and remove incentives for them to return. We also provide water removal services for flooded carpets, basements, and more such as after a major storm. 
Professional landscaping services help your property stand out aesthetically as well as making the property appealing and giving the impression of tidiness. It's also great for keeping weeds and pests at bay as well as for keeping lawns and gardens healthy. We offer hedge trimming, whipper snipper, soil treatment, and lawncare services to keep your property lush and vibrant. For more information, get in touch with our property maintenance team today.
Got an old tree stump that needs removal? Trees can have roots digging far below the surface and sometimes onto adjacent properties, making their removal a real challenge. Leave tree removal or stump removal to professionals trained in tree stump grinding or relocation and minimise the risk of damaging underground municipal services. Our property maintenance team can help with your tree maintenance needs.
Why Choose Brosnan Property Solutions?
Accredited Professional Services
 All of our services are carried out by trained, professional tradespeople that carry all relevant qualifications to carry out trade work safely and legally. Moreover, our staff are all uniformed and carry ID badges so that tenants, visitors, and employees can clearly identify them. Operations staff are also Garda vetted, which is a requirement on many public contracts. 
Fully-Insured Property Maintenance Solutions:
All work carried out on your property carries with it a certain level of risk. Although all reasonable amount of diligence is used to minimise risk, it's important that anyone working on your property has adequate insurance should anything go wrong. Our property maintenance services all come with the highest level of insurance for this reason. 
Experience and Reputation:
With over 20 years of experience serving commercial and domestic clients in Cork and Dublin, Brosnan Property Solutions has garnered an impressively positive reputation amongst property maintenance companies in Ireland. We like to put the satisfaction of our clients first, so rest assured your
Frequently Asked 
Questions:
What is property maintenance?
Property maintenance is the upkeep of a commercial or domestic property, including maintenance works either on an ad hoc basis or through routine inspections. This can be carried out by the property owner, but often the amount of ongoing work makes it easier to let an outside agency specialising in property maintenance carry out these tasks on their behalf. 
Why is property maintenance important?
No matter who performs property maintenance, it's important for upholding the appearance and kerb appeal of the property as well as maintaining high rental yields, capital gains, and resale value of the property. It can also mitigate the cost of expensive repairs since problems can be identified and remedied quickly and efficiently. 
What is included in property maintenance?
Many property maintenance companies carry out work such as removing leaves, general cleaning, painting, and repairs as needed. A good property maintenance contract should include additional services such as plumbing, electrical, HVAC, landscaping, pest control, and inspection services to keep the property in good working order. 
What should I consider when choosing amongst property maintenance companies?
Perhaps the most important factor to consider when choosing a property maintenance company is value. What exactly are they providing for your money? Also consider their client portfolio, reputation, terms of the contract, proximity, and ancillary services. 
Get Professional Property Maintenance Cork & Dublin Today
Experience the benefits of property maintenance for your commercial or domestic property by getting in touch with Brosnan Property Solutions today. Give us a ring at 1850 911939 (Cork office) or 1850 911939 (Dublin office) and a friendly member of our team will be happy to answer your enquiries. We also provide facility management services to our commercial clients. We also provide residential services such as boiler service checks, handyman tasks and roof repairs.